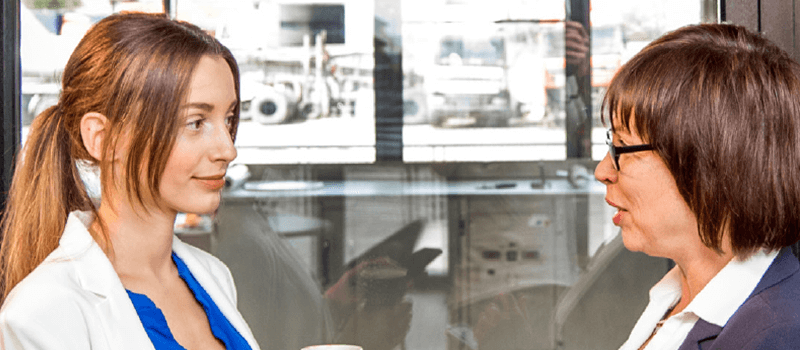 Succession Planning and Buy/Sell Agreements
By Mueller Financial Services, September 16, 2020
---
Few relationships play as important a role in life as that of a business partner. Whether a company has a single partner or many, a partner is one of a business' most valuable assets. However, a change in circumstances can quickly alter that asset into a tremendous liability. Businesses that lack a proper plan can unexpectedly go out of business overnight with the sudden loss of a partner.
Without a plan, what could the future hold?
Depending on the partner's role, the impact can be immediate: revenue could stop coming in, suppliers and creditors could refuse to extend additional credit, customers could take a wait-and-see attitude or valued employees could leave. Without an exit strategy in place, the remaining business partner(s) could be left with limited options:
• Liquidate the business: Potentially selling assets for pennies on the dollar can devalue the investment and erase the opportunity for future income.
• Bring heirs into the business: Working with a deceased partner's spouse or child who has no knowledge of the business is usually not a recipe for success.
• Sell out to heirs: It is difficult to set a purchase price after the fact and the heirs may not have the funding to purchase the business. Additionally, this option can leave surviving partners out of a job or working for the former partner's family.
• Buy out the heirs: Even with appropriate funding, establishing a purchase price after the fact is difficult and often does not account for the role the deceased partner played in the success of the business.
A buy/sell agreement creates an exit plan without ambiguity
A buy/sell agreement is a legally binding contract that spells out exactly what is to happen if one of the business owners dies or leaves the business, whether it's through disability, divorce, or unplanned departures (lawsuit, loss of professional license or a change in family circumstances).
It addresses the special demands on family, income, taxes, and transfer of control of business assets in each scenario. A common way to fund a buy/sell agreement is through the purchase of a life insurance policy. Life insurance can protect against financial loss due to death and can be obtained with less expense than other ways of funding a buy/sell agreement.*
A financial professional can help small businesses understand the options available as well as help put the necessary plans in place to meet the partners' objectives and goals.
*Life insurance policies are subject to certain eligibility requirements and may not be right for everyone. This material has been prepared by Mueller Financial Services for education purposes only, and should not be considered specific tax, financial, or legal advise, or a recommendation to buy or sell any particular product or service.
Copyright ©  2020
Business Owners, Succession Planning
---
Related Insights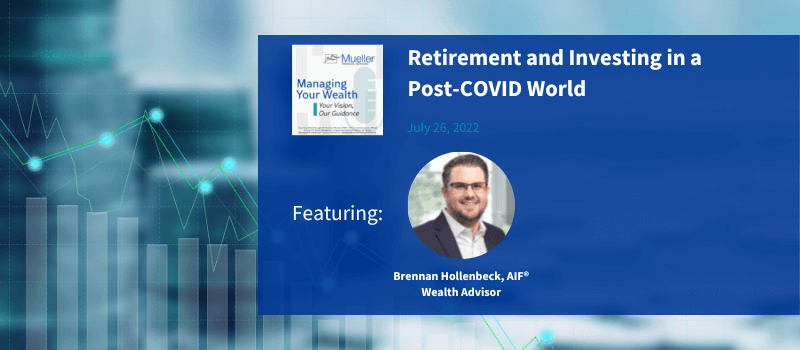 July 25, 2022
Podcast: Retirement and Investing In A Post-COVID World
ShareJoin Brennan Hollenbeck, AIF®, Wealth Advisor, for an in-depth discussion on retirement and investing in a post-COVID world. In this …
Read More navigate_next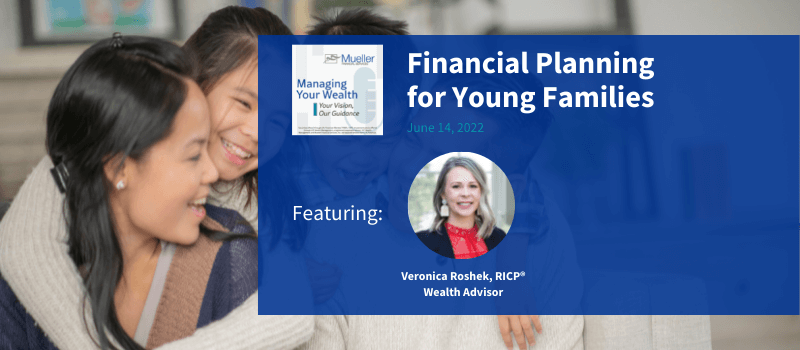 June 13, 2022
Podcast: Financial Planning For Young Families
ShareJoin Veronica Roshek, RICP®, AIF®, Wealth Advisor, for an in-depth discussion on financial planning for young families. In this episode, …
Read More navigate_next