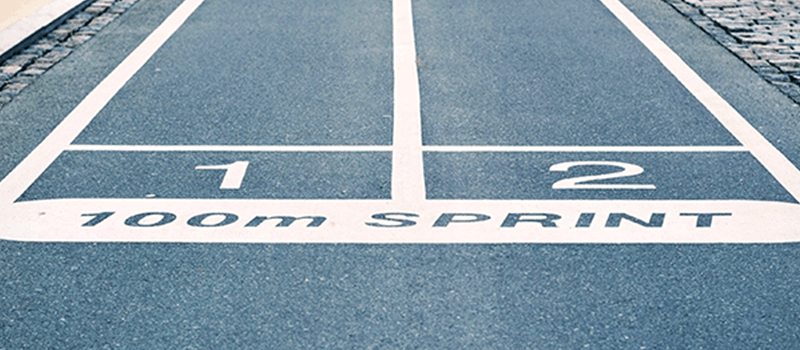 Why Planning Now Can Lead to a More Successful Transition
By Mueller Financial Services, September 9, 2020
---
You've worked hard to build and grow your business. Whether you plan to exit now or in the future, planning today can help ensure you successfully transition your business and use it to fund your retirement or other goals.
To help plan for an effective succession, the following questions can help you address important decisions and uncover potential needs:
Who will take over your business?
How much is your business worth?
When do you plan to exit the business?
How will your succession plan be funded?
How does your succession plan fit into your retirement plan?
You may be dealing with uncertainty or feel overwhelmed at this point, but one thing's for sure. The sooner you begin planning, the greater your options and opportunity to get the most for your business.
Who will take over your business?
You may not have thought this through yet, but typically you'll have two paths to choose from when you're getting ready to exit your business:
Pass it on to a family member, partner or key employee
Sell it to an outside buyer or position it for acquisition
Each option has its own set of advantages, and with the help of an adviser, you can determine which path is right for you and the future of your business.
How much is your business worth?
Keep in mind, having an accurate understanding of its value is a critical start to succession planning. Have you ever considered the true value of your business? You may be surprised at the answer, as nearly 98% of businesses have never been independently valued.
Why a Business Valuation?
A proper valuation can identify strengths as well as areas for improvement.
It gives you an accurate picture of what your company is worth so there are no surprises when you're ready to transition out of the business.
Getting an accurate valuation early allows the time to make improvements that can increase the value of your business and, ultimately, the selling price.
When do you plan to exit your business?
A business succession plan helps you prepare for whatever the future holds. Planning today gives you more time to find the right successor and to get the most for your business. It also offers the flexibility to adapt your plans as needed, should you have to step away sooner than planned.
Don't wait until you're ready to transition your business to think about your exit strategy. Instead, map out a strategy now so things go as planned later.
How will your succession plan be funded?
Without proper funding, any succession plan is at risk of failing.
Often a successor does not have the resources to buy the business outright, so the owner must provide the funding. Loans or current working capital from the business are common funding sources. However, interest rates on loans can add up and working capital may be unreliable because it depends on the new owner successfully running the business. Either way, you take the chance of depleting business revenue.
How does your succession plan fit into your retirement?
As many as 78% of small business owners plan to sell their businesses to fund their retirement, and will need a sizeable chunk of the proceeds—anywhere from 60% to 100%—to do so.
While that may work for some, it can also be a risky proposition. Fluctuating business values, changes in the market and difficulty finding the right person to buy or take over the business are just a few of the issues you may face. To guard against these uncertainties, it's important to create a personal retirement plan that does not rely solely on the sale of your business to finance it.
Life Insurance as an Attractive Funding Alternative
Did you know you can fund a succession plan with life insurance? A permanent life insurance policy assures there will be funds or resources available when the time comes to complete the succession plan, and it also offers built-in protection for your family.
Having permanent life insurance as part of your succession strategy can give you a significant advantage. Today, 40% of business owners don't have life insurance, and 50% of businesses are under-insured because they don't think their business has value, don't know how to find out, or just don't have the resources to do so.
Life insurance can also be a good option because it helps avoid the risks that come with relying on working capital and loans, while providing important benefits. Take a look at how funding a succession plan with permanent life insurance compares to other options:
The Risks of Not Planning
You can't predict the future, but the good news is you can do a lot now to prepare for it. A sound succession plan can help alleviate many issues, including:
How to Get Started
Your business is something you've put your heart and soul into, and the result of that effort should be your successful retirement and the assurance that even without you, your business will continue to grow and prosper. That will only happen with a plan.
All guarantees are based on the claims paying ability of the issuer. Life insurance policies are subject to eligibility requirements and restrictions, and may not be right for everyone. Accessing cash value will reduce the death benefit and policy values, and may be taxable. Some of the life insurance benefits described in this brochure may require additional riders and may be subject to additional costs.
Sources: What's Your Business Worth, © Michael M. Carter, Daniel Priestly, Scott Gabehart, 2016; FPA/CNBC Business Owner Succession Planning Survey, April, 2015
Copyright © 2020
Business Owners, Succession Planning
---
Related Insights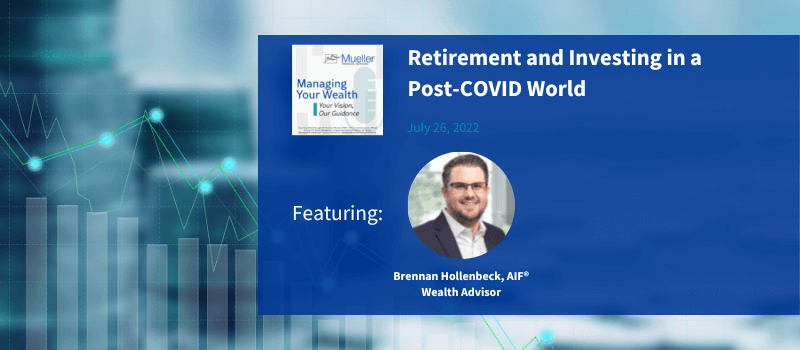 July 25, 2022
Podcast: Retirement and Investing In A Post-COVID World
ShareJoin Brennan Hollenbeck, AIF®, Wealth Advisor, for an in-depth discussion on retirement and investing in a post-COVID world. In this …
Read More navigate_next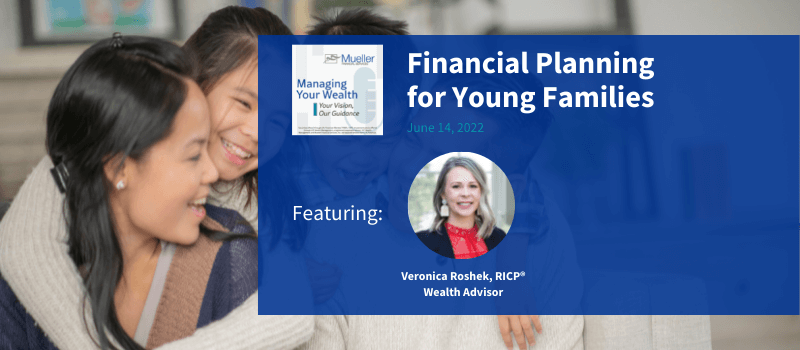 June 13, 2022
Podcast: Financial Planning For Young Families
ShareJoin Veronica Roshek, RICP®, AIF®, Wealth Advisor, for an in-depth discussion on financial planning for young families. In this episode, …
Read More navigate_next