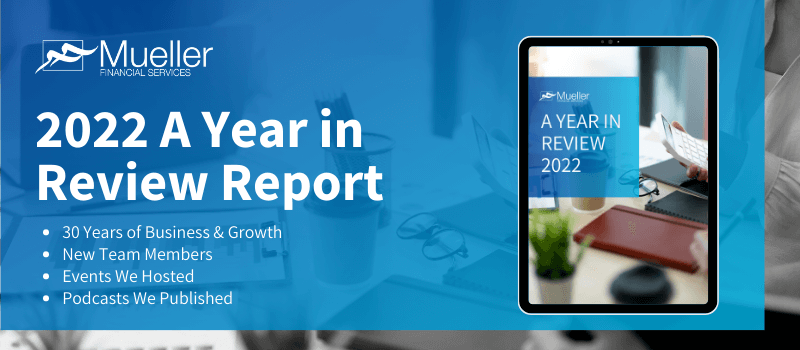 2022 A Year in Review
By Mueller Financial Services, December 28, 2022
---
A Message from Our President
I have had the pleasure of being President of Mueller Financial Services this past year, and as such, I want to take the chance to reflect on the many opportunities and challenges that this 2022 has brought to our firm and its clients.
As you know, we have been in the midst of a tough market for the past few months. Volatility has been high, and there has been a lot of uncertainty in the air.
Coming out of the pandemic, we prioritized many face-to-face meetings with our clients to reassure you that we are doing everything we can to protect your portfolios and identify critical tax planning strategies, like tax-loss harvesting.
I know that this can be a difficult and stressful time for many of you, but please know that the Mueller Financial Services team is here for you. We remain optimistic and are committed to helping you achieve your financial goals, as well as helping to ensure your investments are positioned for long-term success. Our team is constantly monitoring the markets and making adjustments to our strategies.
As we look ahead to 2023, we will continue to share Weekly Market Updates and any other significant market information or tax-saving opportunities that may present themselves. Again, I thank you for your confidence in our trusted advisors.
Sincerely,
Robert J. Coursey, CPA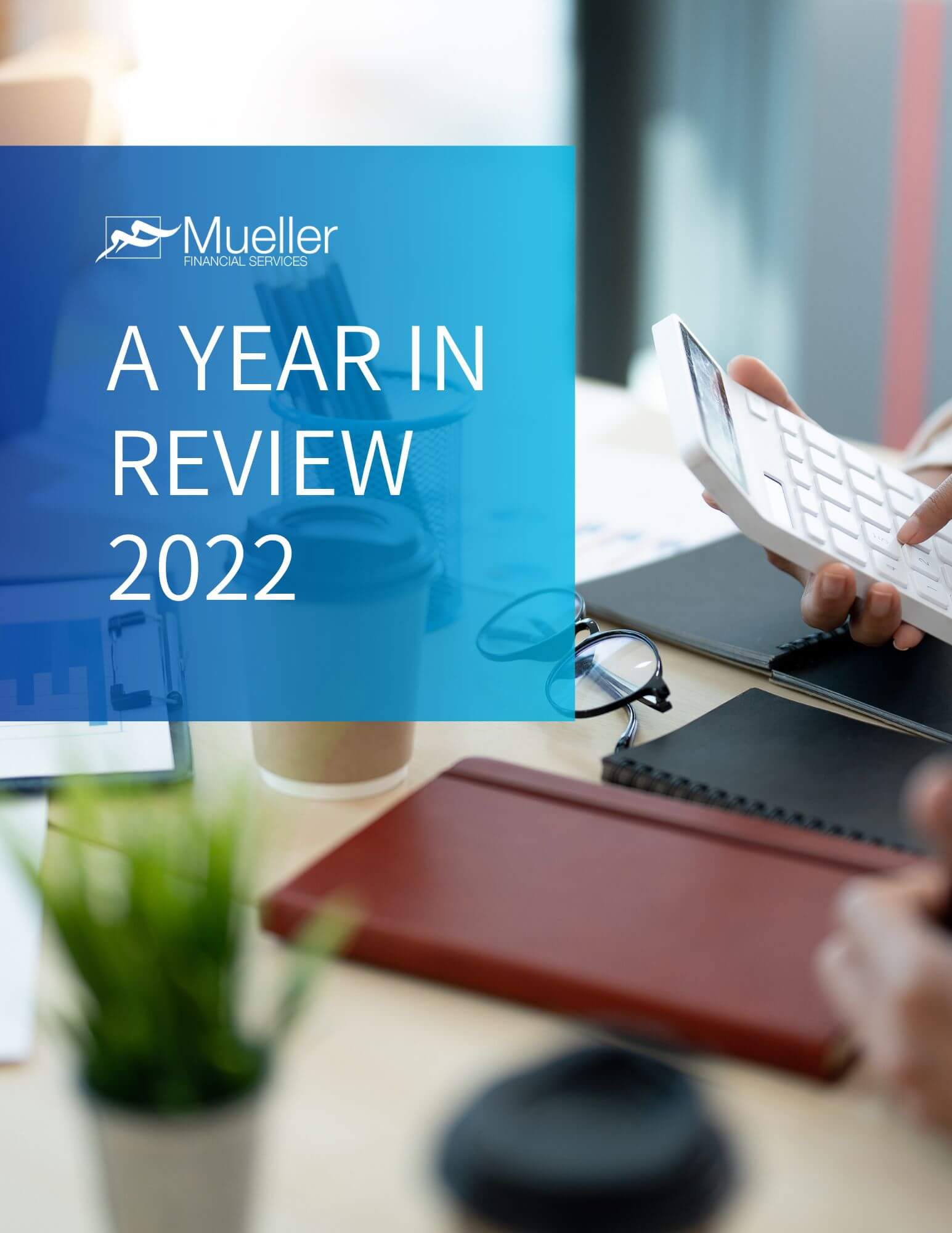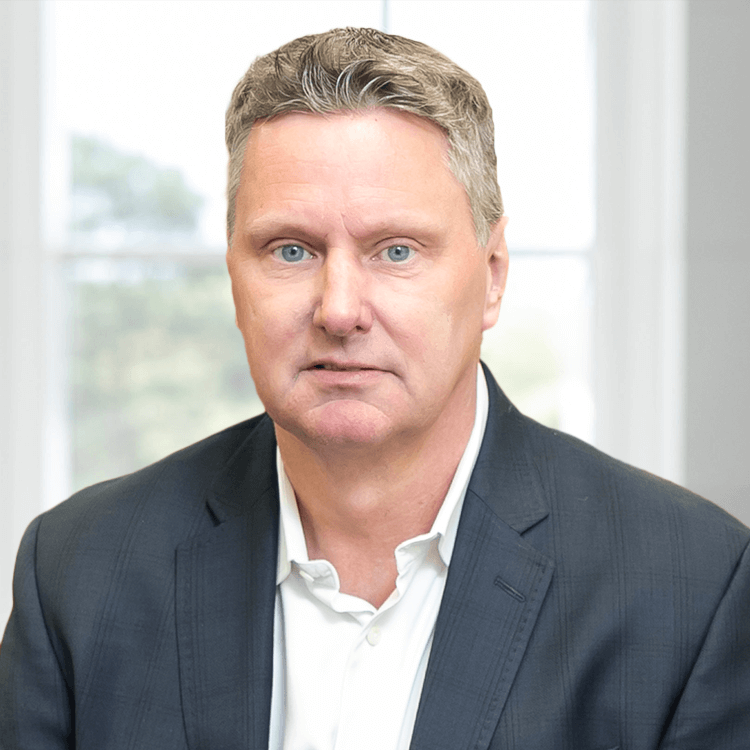 Robert J. Coursey, CPA
President
rcoursey@muellersolutions.com
708.428.5304
---
Related Insights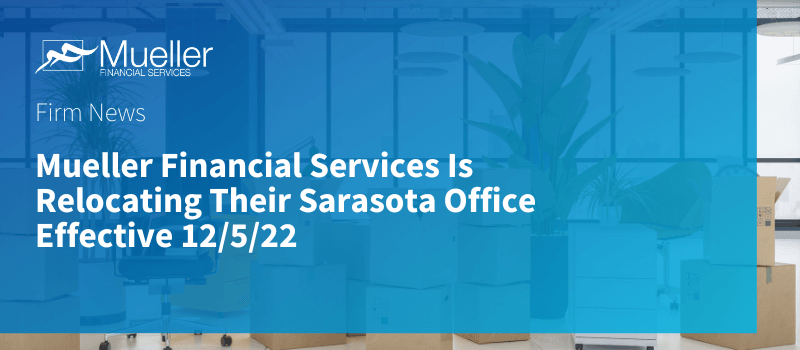 November 22, 2022
Mueller Financial Services Is Relocating Their Sarasota Office
ShareOur Sarasota Office Is Moving! Mueller Financial Services is pleased to announce the opening of our newly relocated Sarasota office, …
Read More navigate_next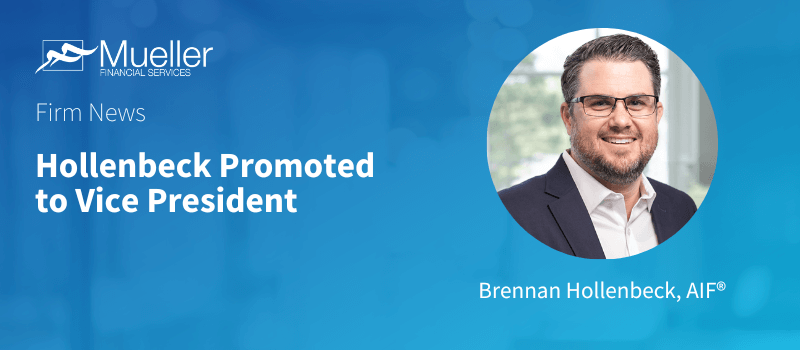 October 10, 2022
Hollenbeck Promoted to Vice President
ShareMueller Financial Services, Inc., a Chicago area Wealth Management firm, is pleased to announce the promotion of Wealth Advisor Brennan …
Read More navigate_next