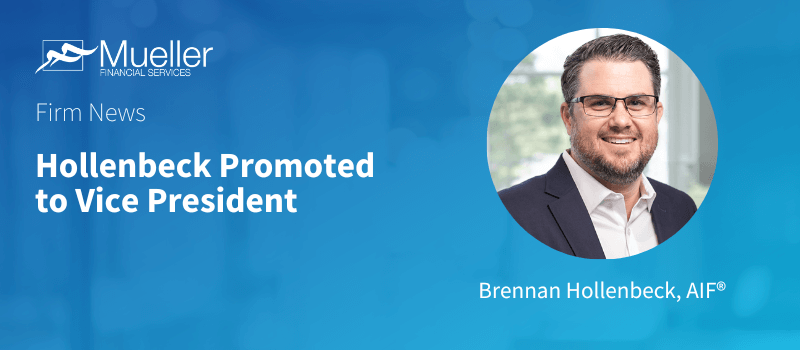 Hollenbeck Promoted to Vice President
By Mueller Financial Services, October 10, 2022
---
Mueller Financial Services, Inc., a Chicago area Wealth Management firm, is pleased to announce the promotion of Wealth Advisor Brennan Hollenbeck, AIF®, to Vice President.
Through his 13 years in the financial services industry, Brennan has gained valuable experience providing wealth planning and financial services to high-net-worth individuals, multi-generational families, executives, entrepreneurs, and their closely held businesses.
At Mueller Financial Services, he is an integral part of the Firm's Retirement Planning Division, helping businesses and business owners develop, manage, and optimize their retirement plan strategies.
"Since joining Mueller Financial Services in March of 2016, Brennan has been instrumental in developing business, serving clients, establishing internal processes, and coaching team members," said Robert J. Coursey, CPA and President of Mueller Financial Services.
"This promotion, he continued, "will allow him to take a greater leadership role within the firm focusing on investment committee improvements, culture enhancements, branch coordination, and firm integration. We believe Brennan is well equipped for the role given the experience he has garnered the last seven years along with his passion for the industry."
---
Related Insights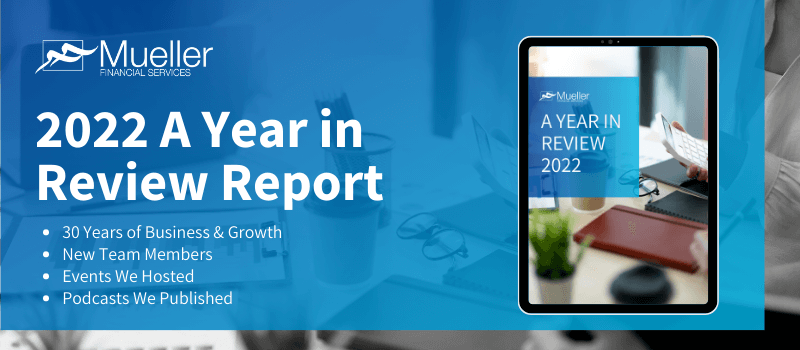 December 28, 2022
2022 A Year in Review
ShareA Message from Our President I have had the pleasure of being President of Mueller Financial Services this past year, …
Read More navigate_next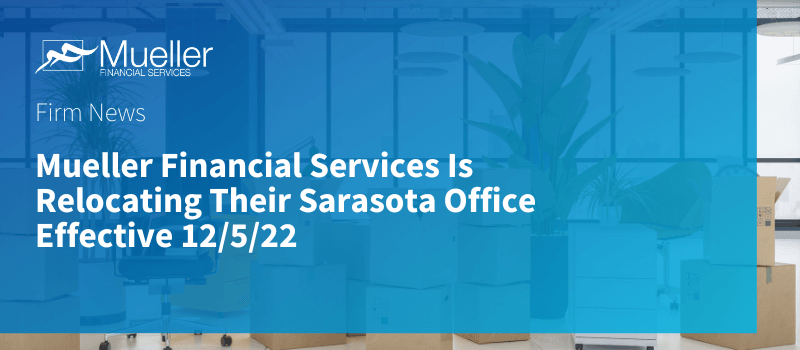 November 22, 2022
Mueller Financial Services Is Relocating Their Sarasota Office
ShareOur Sarasota Office Is Moving! Mueller Financial Services is pleased to announce the opening of our newly relocated Sarasota office, …
Read More navigate_next